Final Report: Bheeshma is a decent entertainer with timely dose of comedy throughout. Director Venky kudumula chose a regular story but he shaped it well with execution and decent comedy.

Nithiin did exceptionally well in his role, he looked stylish and smart, while he did the fun part well too. Rashmika is usual and she has got nothing much to perform. Vennela kishore steals the show throughout the film with his one liners and timing, he is an asset here. Jishusen looks like any other white collar villain.

Songs were good and shot neatly. They were short enough to keep the story running. Background music is good. Mahati swara sagar did a decent job, mani sharma infleunce could be heard many a time.

The movie is made with high production values. All the scenes and frames look appealing.

Stay around to grab a look at full review of Bheeshma that will be live in few hours.

Run time: 2 Hrs 31 Mins
Censor: U

- Story takes off with Anantha Nag speech at bheeshma organics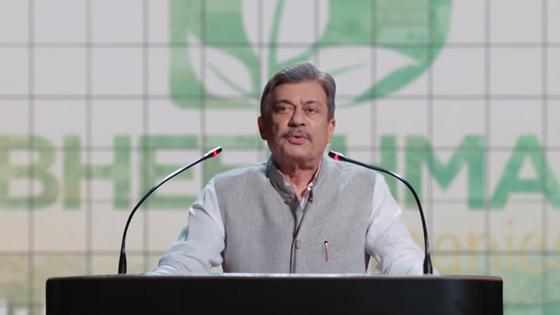 - Nithiin enters as Bheeshma flirting Hebah Patel

- Hebbah Patel is hot, like always

- Hero Nithiin's entry as frustrated single. A few comedy scenes are on now with Vennela Kishore.

- Its time for Singles Anthem

- Singles Anthem song Shot nicely and picturization too makes an impress.

- Funny conversation between sampath raj, brahmaji and nithiin.

- Rashmika enters as Chaitra.

- A Small fight to impress heroine and followed by a song 'Sara sari...'


- Sara sari song, shot in village roads and greens

- Jishusen Gupta as Raghavan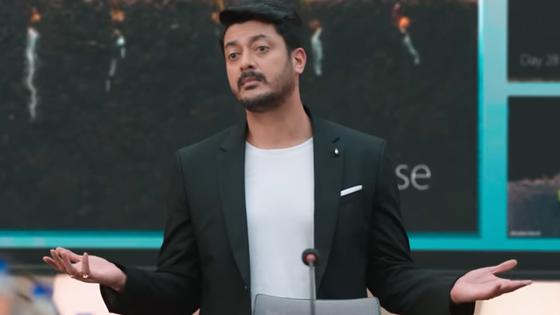 - Few funny scenes between Sampath and Bheeshma

- Rashmika works in Bheeshma organics, Few funny scenes where Hero Nithin flirting Rashmika.

- Sampath Raj doing comedy, reminds some of them he did in Run Raja run

- A silly flashback between Deva (Sampath) and Bheeshma's dad (naresh).

- A stereotype elevation and focus for Bheeshma in a debate about farming.

- Routine love scenes going on now

- Startling revelation about Bheeshma

- Interval -

- Some hilarious scenes after Bheeshma becomes the CEO..

- Frustrated Vennela kishore is hilarious with One liners and expressions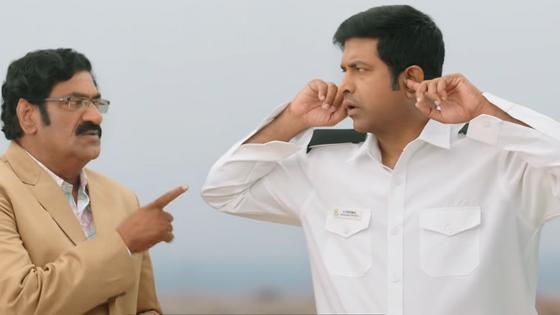 - Comedian Sudarshan Reddy appears in glimpses, he excels

- Vennela kishore continues his flow, Raghu Babu joins, both bringing the house down

- Nithiin meme liners bring laughs

- Super cute song - song look bright and the locations in Amalfi coast looks exotic

- Songs are short and sweet, they are not really cutting the story flow

- Mahati swara Sagar background music is good in many scenes

- Bheeshma solves an issue for Bheeshma organics.. fight reminds us the iconic Athadu paddy field fight, but still looks fine. Music too reminds Athadu in that scene

- Nithiin's meme lines now and then, Vennela and Raghu babu extension bring laughs.

- Bheeshma and Raghavan confrontation scene

- Whattey beauty song - mass number in class background, pastel colors in song set look impressive

- Rashmika looks hot in saree, She dominates nithiin in the song.

- Ajay enters as a cheif guest at Raghavan event, gives a turn to the show

- Interesting scenes on how Bheeshma turns the tables against Raghavan.. all characters come into plot

- Bheeshma know why he was chosen

- Funny scenes of Raghavan and his brother at rolling titles

- The End -

Nithiin has not tasted big success recently and his last hit was A Aa four years back. Now he joined hands with Chalo director Venky Kudumula for Bheeshma.

The trailer hints of a regular commercial formula film and the main plot appeared to be a conflict between two seed companies with bits of comedy here and there.

With talented Jishnusen Gupta of Aswathama fame as antagonist, golden girl Rashmika as heroine and Mahati Swara Sagar giving two hit songs already, we have to see if Nithiin's Bheeshma would give him a much-needed success at this point.